Your Name, or Alias:
Kat O. Martin (is so sleepy x_x)
Age:
17
Zodiac Sign:
Gemini (also Gemini moon and Scorpio ascendant ;D)
Height:
5'5"?
Strong Points:
I'm pretty good at listening to people and helping with their problems. I'm kind of an old-soul. I feel like I've been there when I never actually have, but it feels like it. I'm rather playful, but not in an obnoxious way. I don't give into peer pressure easily. I'm really easy-going, so I hardly hold grudges, unless it's really personal. I'm very forgiving (which can be good and bad). I'm VERY protective of my friends, whether it's from new boyfriends/girlfriends or their own family (new boyfriends/girlfriends especially.) I'm pretty mischievious and I love to tease and all-around be silly. I'm almost constantly cracking jokes. I usually know when to take things seriously, though. I'm quite perceptive so it's easy for me to sympathize with others and see from multiple points of view. I don't like to start real trouble or conflict. I really hate fighting, actually.
Weak Points:
I'm usually passive and stand-offish when met by a stranger for the first time (only when I'm alone, but otherwise I'm usually really friendly if my friends are with me.) I've been told I can be really aloof and seemingly careless. I lack motivation unless there's something I
really
want to do. I get bored and lose interest in things really easily and I have a short attention-span. My self-esteem isn't at it's highest. I always think that I'm disliked for one reason or another, even if I don't do anything wrong. I'm more apt to run from my problems then face them. How I act really depends on where I am. I guess I kinda have something of a split persona. I find it's much easier to associate with strangers when my friends are with me. I'm also a bit sneaky. I've never been too good at following certain rules at my home (I still live with my parents, obviously.) If I'm told not to do something and they don't give me a good valid reason not to, I'll probably do it, unless I find the reason myself (it's minor stuff, really, not like drinking or smoking.) When I do get mad I usually won't shout, just give hints in a subtle or quiet way (like glaring, sarcasm, or slamming things down.) I have no interest in getting involved with anyone romantically. I don't want to feel tied-down or stuck with someone.
Likes:
Anime/manga, video games, reading, writing, drawing, music/singing, art, movies/silent movies, designing clothes, making movies, cosplay/conventions, different cultures/lifestyles, astrology, photography, the paranormal, psychology, murder mysteries/mystery-related shows, mythology, Japanese culture/fashion, languages, badminton, swimming, rain, sleeping-in, internet, taking things apart, joking/laughing, being with my friends/family, learning about people, random facts, etc. I love to do reasearch on random things and take-in as much information as I can.

Dislikes:
Loud/obnoxious noises, math, most cliches, sporks, school, demands/excuses given to me without having explained the reasons for it (aka 'Because I told you so,' kind of thing ><;), mean people in general, manipulatives, getting taken advantage of, idiocy.

Hobbies/Talents:
See 'Likes' for hobbies. As for talents, hmm... I've always been good in art, music, writing, and photography. I love to act, too.
What kind of a first impression do you believe you make?:
Difficult to say since I don't think I make the same impression. I can either come-off as shy and nice or energetic and silly xD;
Describe yourself in Three Words:
Lively, humorous, perceptive
Leader, or Follower?:
I'm not a leader, and I don't mind following, but I won't follow blindly.
Optimistic, or Pessimistic?:
Let's say I hope for the best, expect the worst. I try to act optimistic, but I'll usually be feeling the opposite.
Introvert or Extrovert?:
Actualized introvert but I'm good at playing an extrovert when it's reqired of me ; ]
What Quote best describes your outlook?:
(Only one? Pfft xD)
Nowadays most people die of a sort of creeping common sense, and discover when it is too late that the only things one never regrets are one's mistakes.

Oscar Wilde
If you want to tell people the truth, make them laugh, otherwise they'll kill you.

Oscar Wilde

'I don't think a chicken will ever get to cross the road without its motives getting questioned.' - Unknown
When you acquire LP, do you most love to spend it on Weapons, Accessories, Magick, Boosts, or Technicks?:
On magic and boosts for the most part. I want to have a strong offense as well as defense, ya know? Then I have to consider what I have to use LP on in order to get to the Quickenings (yeah, I still haven't gotten them all yet >>;)
Most Beloved Character from FFXII:
Balthier. I love his charm and wit, it's absolutely amusing ;D He seems almost indestructable, but we all know he has a more human side in there. Sexy sky-pirates for the win!
Most Reviled Character from FFXII:
I have to say, Vossler pissed me off >:/ Judge Ghis is also very annoying ¬¬
Photos: Please post as little as one, up to five clear photos of yourself. If you have none, a short description will do. :)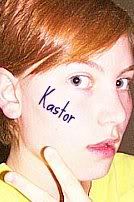 (Kastor's my username on a forum.)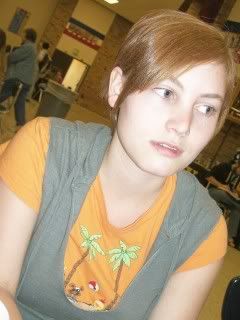 Anything Else?
Besides the fact that I'm dead-tired? Nope, not really o.o